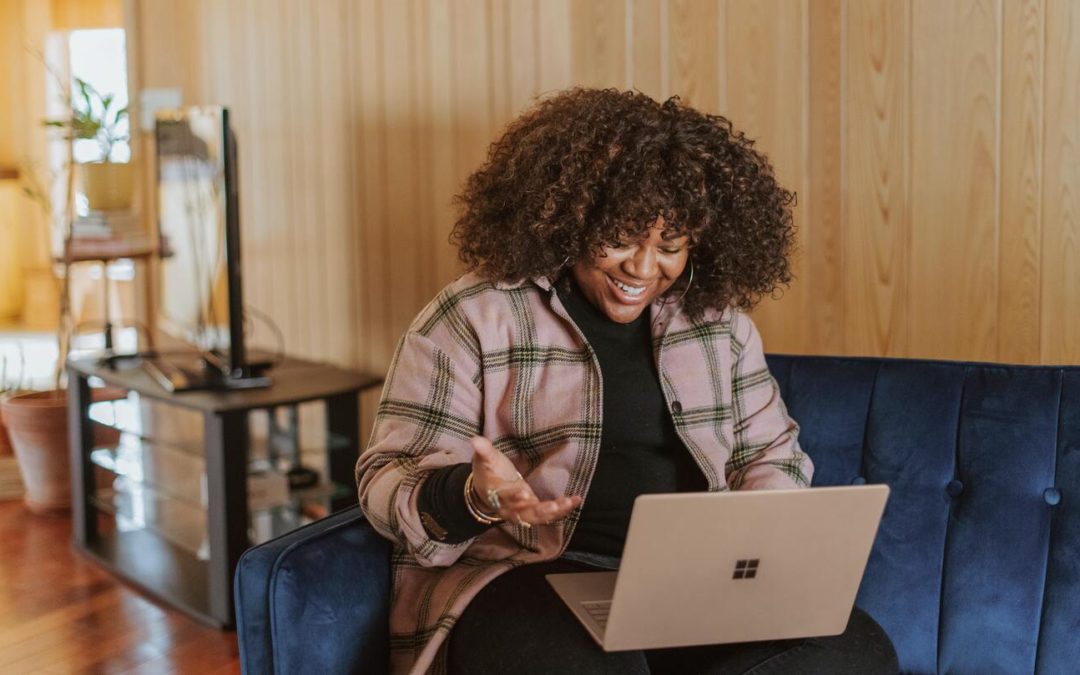 Traditional Chinese Medicine (TCM) has provided a way for its practitioners to diagnose and treat many kinds of illnesses for thousands of years. Most of the physical, mental, emotional, and spiritual problems that people have, can be treated from the holistic perspective of TCM. That's why even today, what's worked for centuries to heal the human condition with TCM, still works.
However, the assumption is that the practitioner is present with the client they are working with.
The practitioner talks to the client, observes how the client appears, looks at their tongue, takes their pulses, and uses other senses like hearing and smell to learn more about what the client is dealing with. Then they make a TCM diagnosis, so they can treat the client with acupuncture and herbs. 
During the early part of COVID, the assumption that I, the practitioner, could be in the same place as my client, wasn't working. Clients were staying home. They still needed treatment, but they (wisely) chose to stay home. As a result, I couldn't diagnose and treat my clients because I couldn't physically be in the same place that they were. No one benefitted from this situation. I wanted to help, but I couldn't, and my clients wanted help but couldn't get it.
The major message from COVID to me and my acupuncture practice was that I needed to be able to serve my clients remotely. I needed to learn some key skills which would allow me to diagnose and treat my clients over Zoom or even over the phone. I pondered this, did some research, and decided to learn Intuition Medicine®.
For the past eighteen months, I've been training to be a medical intuitive. I recently graduated from a very rigorous training program that was life-changing for me and my classmates. I learned to work over Zoom with my classmates and have begun to add what I've learned into my practice.
WHAT DOES THAT MEAN FOR YOU?
New Skills – T

hat allow me to work with people by phone and Zoom. I am also adding Intuition Medicine

® practices into my live treatment sessions. Email or text me to schedule a treatment and you'll get to experience

Intuition Medicine

® first hand.
New Services –

I'm adding new

Intuition Medicine

® consults into my practice on Fridays which can be booked here. I'll be doing private Intuition Coaching Sessions as well. I've been a coach for 20 years and always enjoy doing private coaching.
New Ways of Healing –

I'm adding more meditation, energy, and sound healing into my live and remote treatment sessions.
Reach New Clients

– I'm also able to help people who live too far away to see me in person but want to work with me.
New Workshops and Classes are coming up this Fall and Winter. I'll be teaching free monthly workshops aimed at showing you how to gain confidence and belief in yourself and your intuition. I'll also have occasionally paid classes via Zoom. Here's the link to my first free workshop on September 15th

called

HOW DO I KNOW IF I'M CLAIRVOYANT.
You and your friends and family are cordially invited to attend any of my free workshops. I hope that you'll enjoy them so much that you'll continue on to the more in-depth classes I'll start to offer in November. Private coaching sessions are also available.
If you'd like to know more, book a free consult with me, and let's talk.